Phantom Trading Software (MT4 Indicator + Expert Assistant)
www.fxphantom.net
\n(
Unlimited
) \n
Expert:
Make Money.ex4 \n11
indicators
.ex4 \n3
Templates
\n
Document:
  Manual (
Official
) \n \n
FX-Phantom
is a rule based price action system and we share our high probability trades.
\n
FX-Phantom
is a trading system based on easy understandable system rules.
\n
Its core algorithm analyses price action, momentum and basket pairs on multiple time frames.
\n
A technique which has been proven to provide consistent trading profits during trending and ranging markets.
\n \n
FX-Phantom
requires only very little screen time.
\n
Once the software finds a high probability trading setup, you will be alerted in real time.
\n
Trading alerts are provided on screen (Audio and Visual), as well as through E-mail and smart phone notifications.
\n \n  \n \n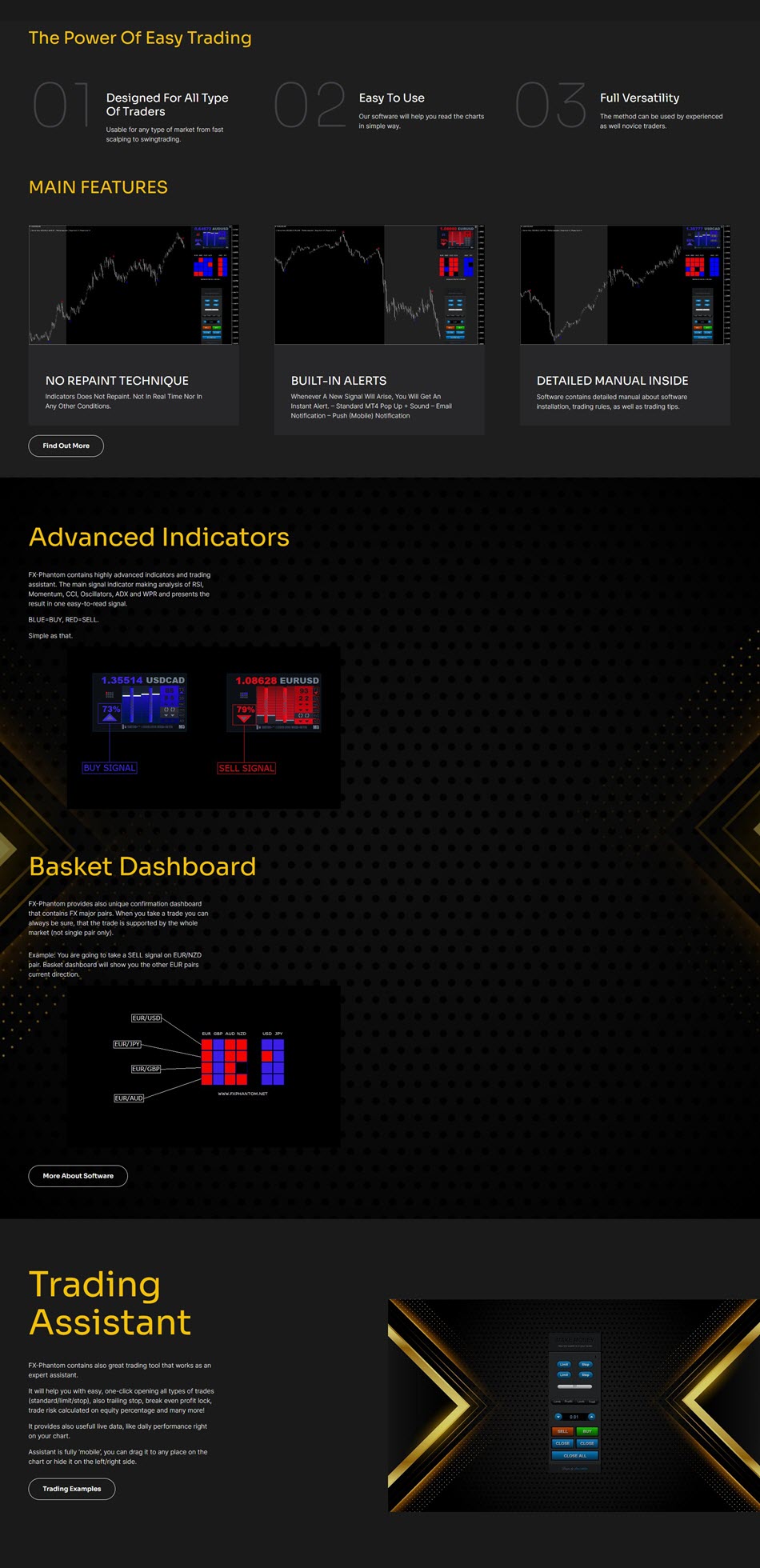 ---
We Also Recommend